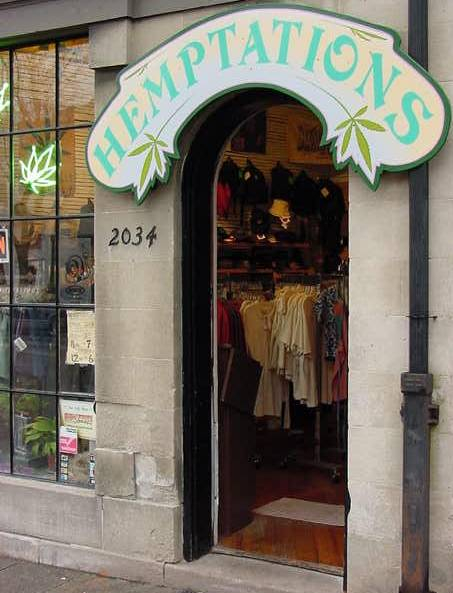 Visit Hemptations in Cincinnati, to find Hemp-EaZe Products.
Hemptations O'Bryonville
2034 Madison Rd, Cincinnati, OH 45208
We were the first Hemptations, but not even close to being the first to use hemp. Having a proven history of at least 10,000 years it may have been one of the first agriculturally grown crops known to modern human.
We have been in business since 1995, and we pride ourselves on providing customers with the best-quality hemp products. Hemptations.com is still in developement and we hope to have all our retail products online soon.
Visit our store in O'Bryonville 7 days a week.
Hemptations
11353 US 42
Sharonville, Ohio 45241
513-524-HEMP (4367)
Ask for Hemp-EaZe by name, and tell them Darcy & Bill sent you
---