The 3rd Annual Hemp-Eaze™
Hemp ROOT Contest is scheduled for this month!

First day to Submit Entries is October 20th.
Entry ends November 21st.
Winners announced November 24.
The Contest is set to have many more winners and prizes than ever before!
---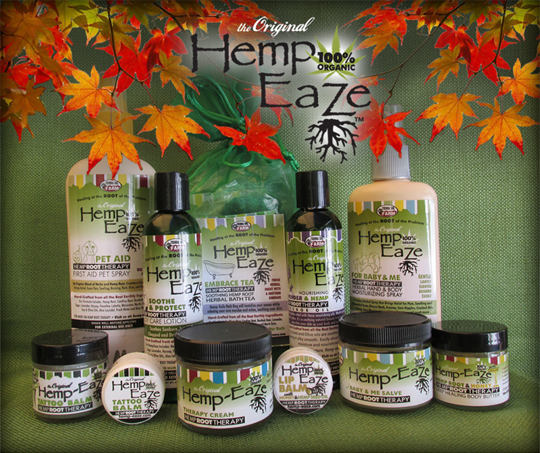 Time to gather with friends and family 
There are many things to look forward to with the arrival of winter. But, if you're among the millions of Americans, who suffer from chronic pain, winter can bring on a whole new set of problems. Winter aches and pains are some of the toughest to deal with since cold air causes the tendons and muscles to stiffen.
Managing muscle or joint pain involves using a blend that contains two different types of essential herbs that act as analgesics (pain killers) and oils that move toxic fluids trapped in the muscles and around joint areas. Applications should be topical, and work best in combination with hot compresses. Hemp-EaZe™ Is an excellent choice for it rejuvenates circulation, invigorates cellular growth, and stimulates deep tissue healing. Hemp-EaZe™ is a welcome addition to any one's medicine cabinet.
The main ingredient, Cannabis Root reduces swelling, eases pain, and soothes a variety of deep tissue and bone disorders. The root is good for burns, sore muscles, and arthritis. Comfrey Root will increase cellular growth. Its principle use has been for mending wounds and broken bones. In combination with the other medicinal herbs in our Tierra Sol blend, Hemp-EaZe makes a powerful medicine against the cold winter.