Siggi is an 12ish year old rescue pittie. She has super bad arthritis and pain in her legs and is typically super shaky by the end of the day. Poor little nugget!!!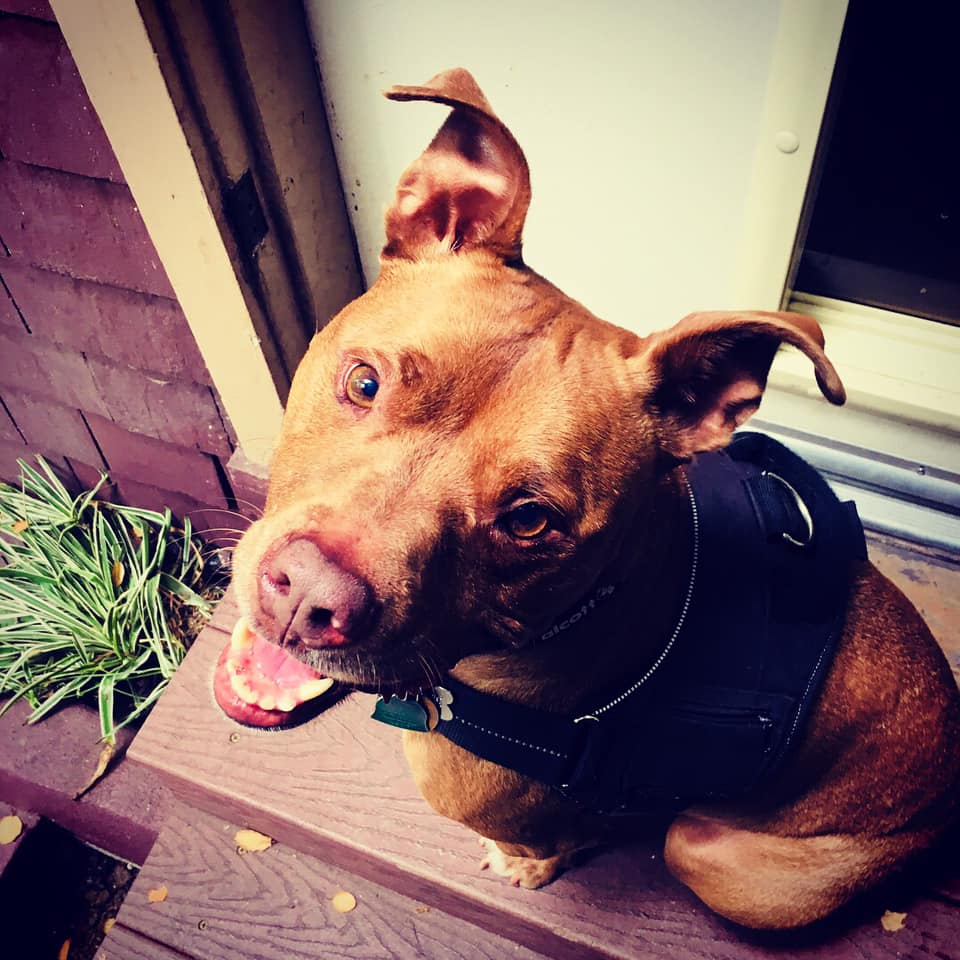 I gave Marie a little bottle of some of my pet aid spray to try out… and it is a miracle. First night they tried it, Siggi had no shaky legs, and it's the only thing they've found that gives the little monster relief!
This sweet angel baby is a pack member of mine, and is lucky enough to have the best mom EVER, my friend, Marie.
What a magical story!! Woohoo for a new hempeaze pup!!!?