Ron Hunt Says;
I'm the hemp eaze poster child of toledo !
Darcy .. I'm a racer for a living / hobby .. we are constantly getting burnt or some thing … I'm going to push your product to many after them seeing progress of how this radiator burn has healed in just a few days! .. i may even put stickers on the race car !! I'm sold on hemp eaze !!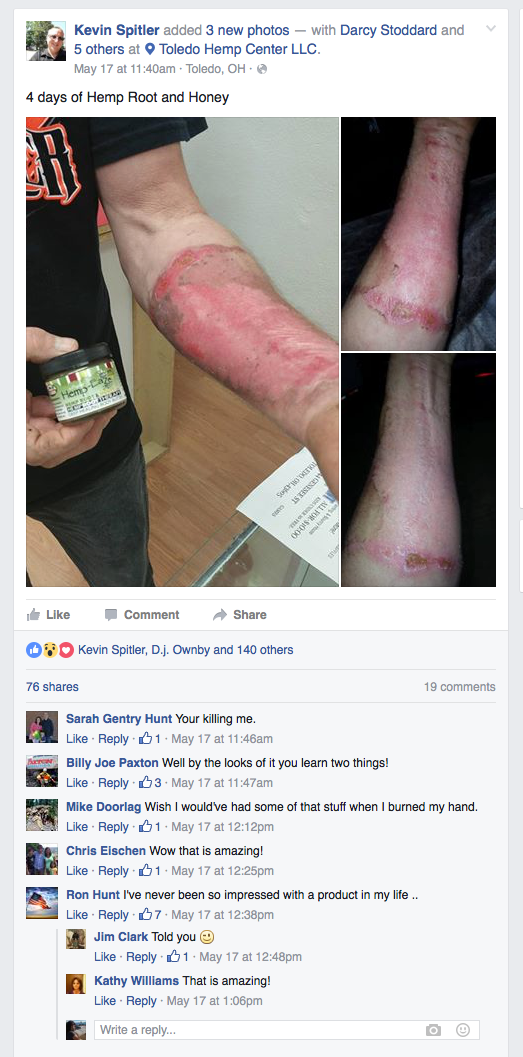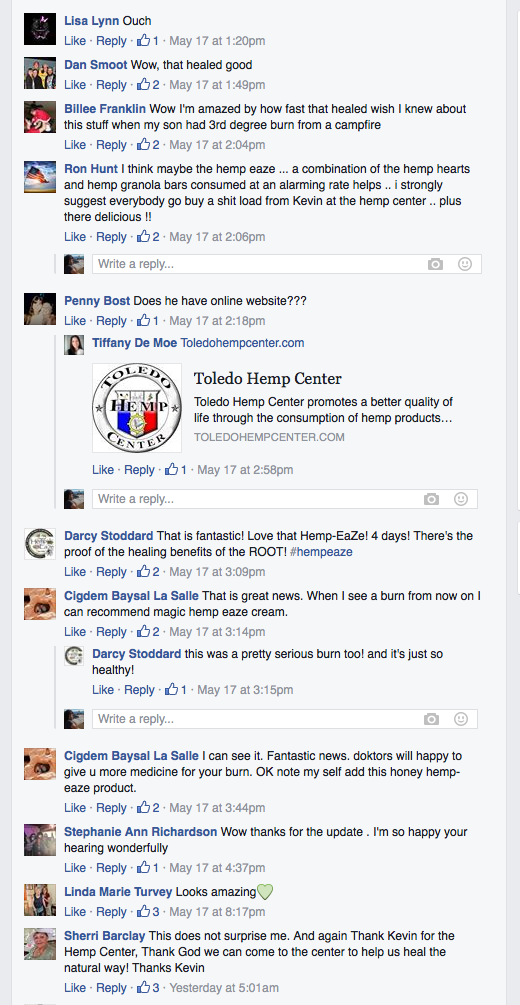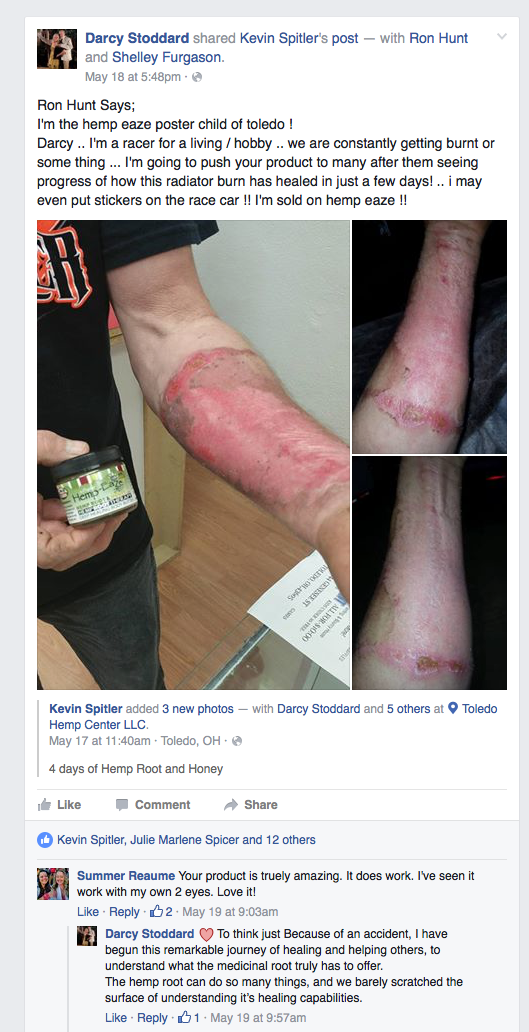 ---
UPDATE!
Hey everybody – remember Ron Hunts Big burn on his arm?
Here it is 7 days later!
Here's the conversation-
Kevin Spitler to Ron Hunt
How's the arm doing?
Ron Hunt 7 days today of hemp eaze … incredible is all i can say
Kevin Spitler That's freaking cool. Check it out Darcy! What times the races tonight Ron
Ron Hunt Hot laps 6 … racing at 7 … I'm trying to get ready !!
Good luck tonight Ron!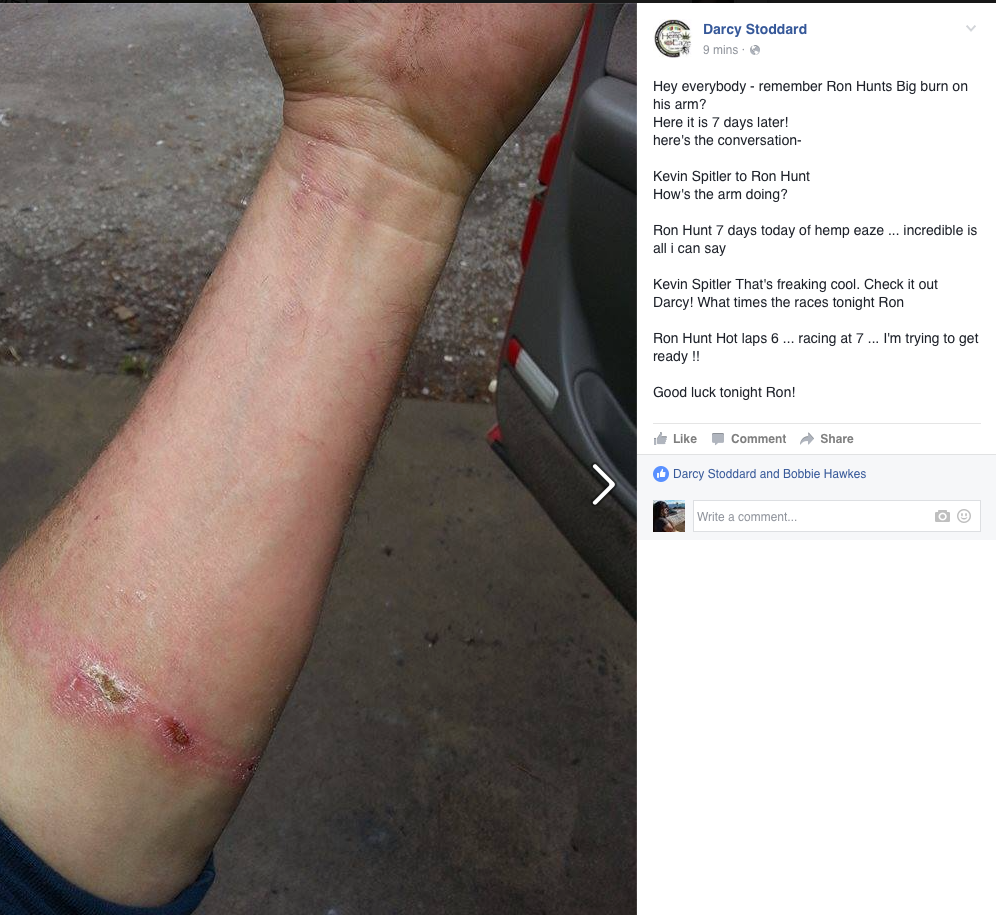 ---