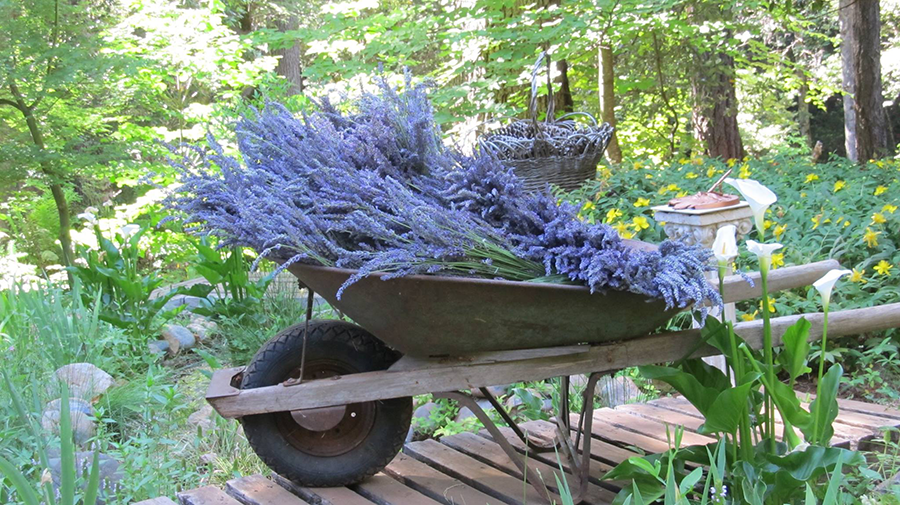 Harvest time again!
Lavender is calling me to gather them up. They will be added to our Hemp-EaZe™ Formula.
Lavender Revered in Ancient Times is A Vital Herb in Hemp-EaZe™
Lavender has been used in healing since time immemorial.
For centuries, Lavender bags were placed in linen drawers to scent clothing and to keep moths and insects away.
Also revered for it's antiseptic quality by the Romans, who used it to bath and cleanse their wounds. 
This antiseptic herb became popular in Medieval Europe for a variety of healing purposes. A native of Southern Europe, many French households kept a bottle of Lavender essence in their kitchens as a remedy against insect bites, cuts, bruises, and aches.
Lavender is a vital herb in our Hemp-EaZe™ products.
It's grown organically in our garden on Tierra Sol farm.
---