Dubbed by the media as the "Optician to the Stars", Cheryl Shuman has designed, provided and manufactured eyewear and sunglasses for the most famous celebrities in the world, including Tom Cruise, Arnold Schwarzenegger, Julia Roberts, Madonna and many more.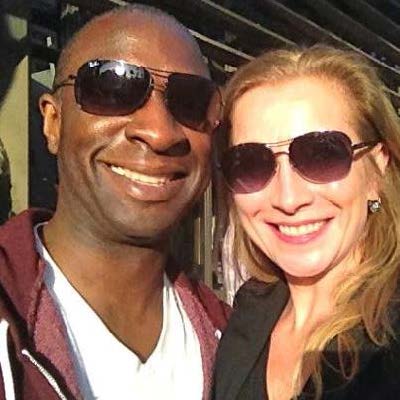 "Death Sentences Imposed By Insurance Companies for Medical Cannabis Patients" a first hand account by Cheryl Shuman (Yours Truly) Reason TV Provided this video clip of my testimony at LA City Council 1/13/2010
Hello Everyone,
This is Cheryl Shuman. I am the new Executive Director of Beverly Hills NORML90210.org. I'm proud to be a charter member of the NWA-NORML Women's Alliance. One of my biggest frustrations in dealing with outsiders in the movement is that there is an impression that if you're not in a wheelchair or "LOOK SICK" then people discount you as not having a legitimate illness. This is extremely discouraging to me. I'm hoping that someone can point me in the right direction on how to get some help for my own personal health issues. As many of you know, I survived a three year battle with Ovarian Cancer. After seven surgeries I was doing "ok". However, when investigating my other health issues, I was diagnosed with Acute Pulmonary Histoplasmosis, Asthma, Mitral Valve Prolapse, hypertension and Liver tumors. On my CT Scan and MRI in June of 2008, I was informed that I have a mass of tumors 11.8 cm covering my entire liver and grown through my fundus and gall bladder.
Another one of my biggest frustrations in finding health care is finding someone that is open minded about cannabis that even understands all of the health issues I deal with on a daily basis. On a recent visit to my doctor in the new town I've moved to, I collapsed from a TIA (Transient Ischemic Attack or "mini-stroke"). This new doctor asked me if I used cannabis. I was honest and told him that I am a LEGAL cannabis patient. Instead of helping me, I felt as if I had the Black Plague or something else. His body language was pushing his chair back standing up and informing me that this "new information would most likely cancel my insurance, meaning I'm screwed on health care moving forward". Does anyone have any insight on this? I would appreciate any guidance. I just got out of the hospital again this morning and am on bedrest for the next ten days. I'm terrified that my health insurance might be cancelled and am deeply concerned about how to move forward. Some people have told me I should start looking for a new health insurance provider via the Insurance Quotes comparison but I am unsure whether now is the right time to change or not. Any advice or guidance is most appreciated. Thank you all. Due to health reasons, I've had to cancel our events at the Sundance Film Festival. I'm so very sorry. I hope to be well enough soon to see you all soon.
Respectfully, Cheryl Shuman
Executive Director
Beverly Hills NORML90210.org
http://norml90210.org/take-action.ph
I Meet Cheryl through Facebook, when she invited us to come join her, as a fellow female hemptress, to introduce Hemp-EaZe™ at the 2010 Hemp Con in Los Angeles, and be one of the speakers!