Carol Anne Kelly There are so many great testimonials now. I have another. I had a small, but very irritating skin tag forming just under my breast, right where my bra goes around. I used Therapy Cream twice a day for a week, and it is gone! Hemp Eaze for the win!
We have been testing this product on various skin conditions and muscle pain over the past few days and the changes are pretty remarkable. Hemp-EaZe™ Root Therapy is THE BOMB!!
Relief from arthritis pain and sore muscles. ~ at Heaven.
Kelsey McCracken I'm about to run out-it will be a sad day 😉 We've been in San Diego and L.A. and the Eaze is working great for our chapped beach lips and burnt skin! 😉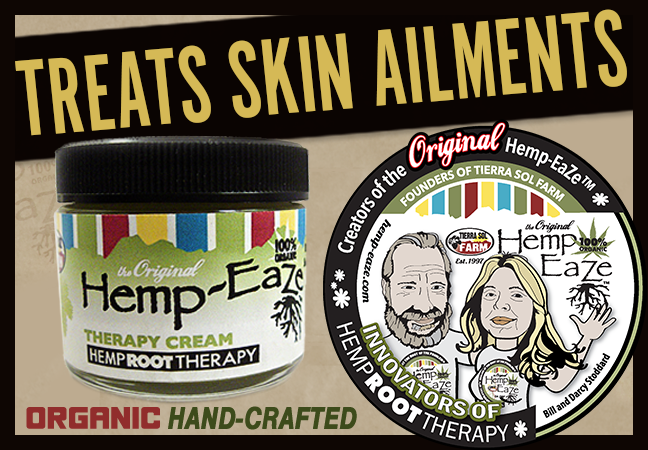 ---