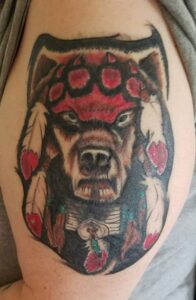 Todays Hemp-EaZe™ Daily ROOT comes from,
Sybil Brown
Hello Darcy, Just wanted to share my new tattoo. It Healed in 6 days using the Hemp-EaZe™ Tattoo Balm!
Thank you!
---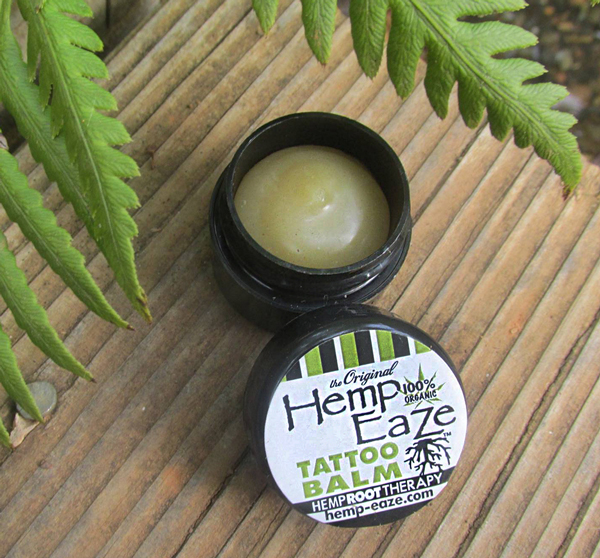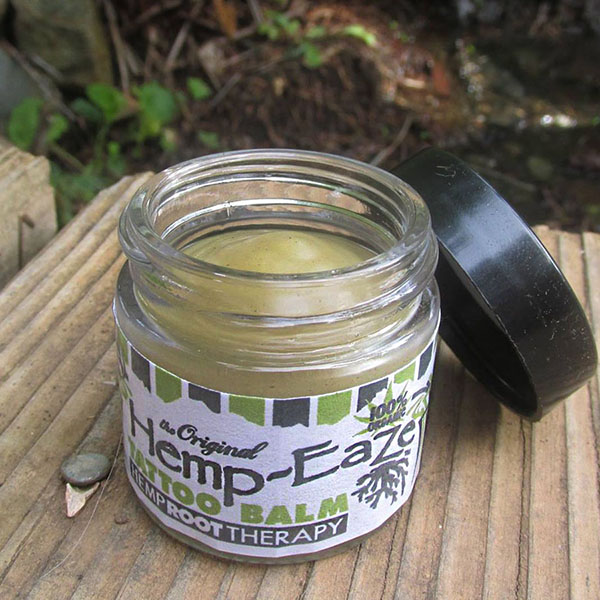 Our Tattoo Balm transforms the color and shine in old tattoos. In new tattoos, it relieves discomfort while healing takes place.
Its provided in a convenient 1 oz Personal size jar and also a 1/4 oz. Pocket Size Black container to take with you.  Highly concentrated, a little goes a long way. 
Proprietary blend includes; Hemp Root, Comfrey, Burdock, Lavender, Lobelia, Hyssop, Myrrh Gum, Sage, and California Bay, infused in olive and soy oils. We use raw beeswax for its antiseptic qualities. We get our beeswax, from bees who no doubt pollinated our own herbs that we grow for our formula.
The natural beeswax in the cream will begin to soften if exposed to direct sunlight or heat. If this occurs, set the jar in a cool place or refrigerate until solidifies again. Softening will not harm the product.
Tattoo by D.j. Ownby