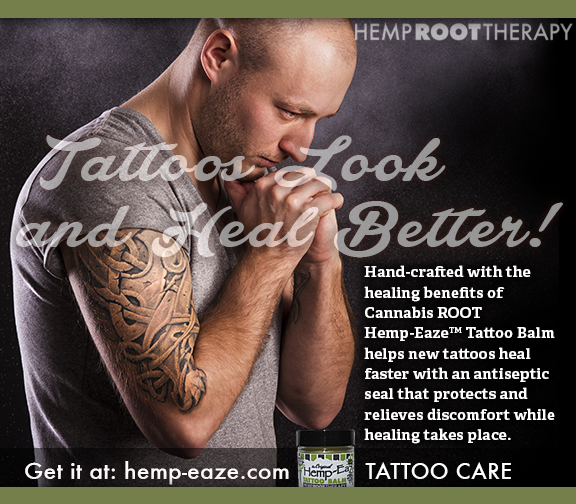 I saw it before my very eyes, the power of the Tattoo Balm on tattoos at Immortal Ink in Bloomington, IL. This little balm, not only brightened up colors in existing tattoos but took ALL pain away, from new tattoos, WOW! The older tattoos really POP after applying balm. The colors, the detail, even the black comes out like new again. My friend has a tiny little tat he got over 20 years ago & everyone, including me, thought it was a butterfly. After he applied the Tattoo Balm it POPPED! This was a not a butterfly. It was a skull with wings, how very cool. Even the colors in the wings came out clean, just like it was new again. If you have even 1 tat, you've got to try this Tattoo Balm. It's also very inexpensive, lasts a long time, too. A little bit goes a long way & lasts all day. To either relieve pain, moisturize or bring back old tat's.
Thank you Darcy, for making such an awesome product line. You are an amazing woman. It's truely a miracle
During my Tattoo Apprenticeship here in Farmville, VA. I used both the Healing Cream and, on later projects, the Tattoo balm. When available I've been adamant about using it, and give it as a gift to ensure the skin heals the way I want it to. It's a genuine regeneration catalyst, and the ink holds in the pocket while the surface of the Tattooed area recovers. I use it on my tattoo's regularly years after, because it show's the Ink well and it's just good aftercare.
Darcy Stoddard- Thank you for sharing that. Yes people have seen an acceleration in the healing process, to half the time. If anyone wants to order, just click the link to our store.
---