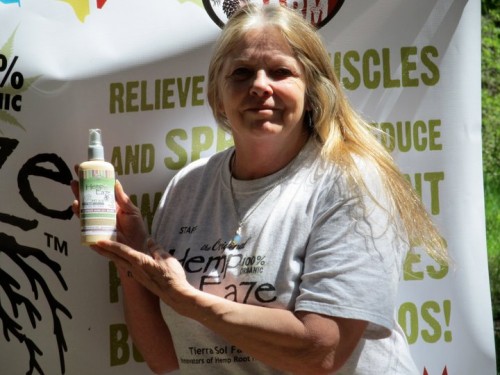 As a young girl, when Darcy wasn't spending her days on the beach, she performed publicly with dance groups touring several states and her last dance performance was at the Dorothy Chandler Pavilion. Her theatrical parents would take her along to motion picture casting calls where she was an extra in several crowd scenes, movies such as, Bikini Beach, It's a Mad Mad World, and The Sting. TV shows such as Gun Smoke and The Munsters. As a young adult, Darcy Stoddard, the company founder, has completed several business administration courses. Darcy educated herself in botanicals and their uses is while raising her family.  Before having her first child, Darcy graduated from The Bryman School,  specializing in medical assistance and receptionist responsibilities, such as billing, order-entry, and customer relations. These bookkeeping experiences were later applied with a CPA firm where she worked during tax season. In addition she used these skills as a secretary for S&S Steel, including payroll and collections. Darcy also developed her own house cleaning business that contracted with general contractors for final clean up of new homes. She had a crew of four girls.
Darcy was one of the founders of The Sespe Natural foods coop in Ventura Ca. where she set up the membership guidelines, wrote the monthly newsletter, and gained more knowledge of healing herbs, as well as organic foods. She conducted several fundraisers for the coop and as head of the membership committee, built up a membership of 500. From 1984-2003, Darcy augmented her skills by created another business as a concessionaire. Her business 'Fruit'N Stuff', was an organic smoothie business that traveled to fairs and music festivals. Where she managed as many as 15 employees, until she retired and sold the business.
Tierra Sol Farm, was founded 1993. A small, family farm, developed for sustainability by, growing organic vegetables and fruits. Produce was grown for family, friends and the local food bank. Since the development of Hemp-EaZe Therapy Cream to heal her own injuries, the farm has expanded a 1000 sq. foot plot exclusively for the development of healing herbs. As of 2015 Hemp-EaZe has become famous worldwide.