Posted by: Diskrete On: Yesterday 12:40 AM
I recommend Hemp-Eaze to many of my friends and family, it's good stuff. Pulled my back out, and was walking the next day, nothing I
have taken or rubbed on has worked, except for Hemp-Eaze works great and really does last. All the best.
TreatingYourself.COM
Online Community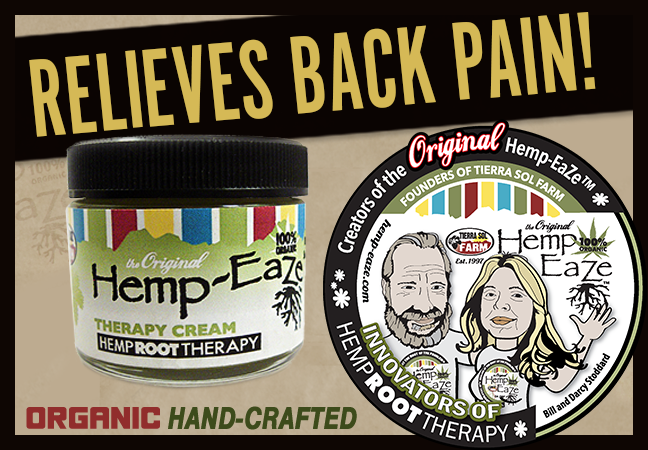 ---