Hemp-EaZe is an excellent product I use it mostly for my wife's back and muscle pain. She really loves it and swears by it. We still
have some left at this time and will order some more as needed. The sample you sent us for the Pets is great too! I use it on the
poodle, which has some skin problems that have cleared up. Keep up the good work! Peace, Truman
Karen Hersh writes;
all the best to you for this new year-thank you fo your creme… your product has helped me-so much.. i dont wear that girdle type
elastic brace anymore- my back will be an on going problem- but at least i can manage it now-i try to keep moving around-and work
on my meditations -but your hempeze has helped so very much- and i have spread the word too. You are wonderful and i am so glad we connected.
Hi Darcy. The Hemp-EaZe is working really well for my back pain when I have it rubbed in and then apply a heating pad for about 20 minutes. I love the stuff, Linda
it instantly took the pain out of my lower back ♥ Becky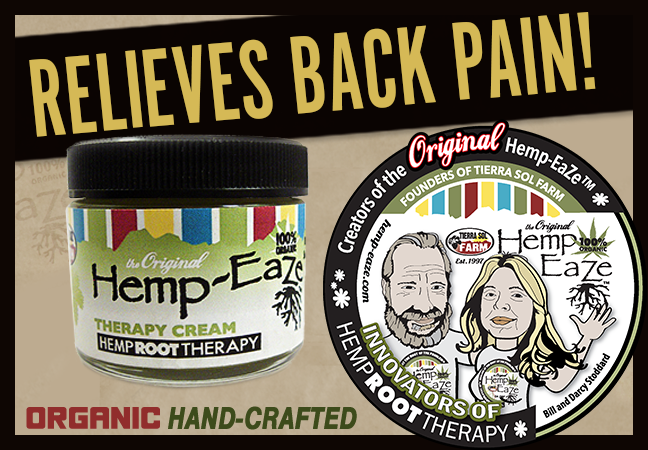 ---