Darcy Stoddard
I'm baaacckk, pics to come gotta get things together at the store then I'll be around 😉
Shelley Furgason
Super! That wasn't long at all. Just leaving for my walk. Be back in about an hour. Beautiful day out!
---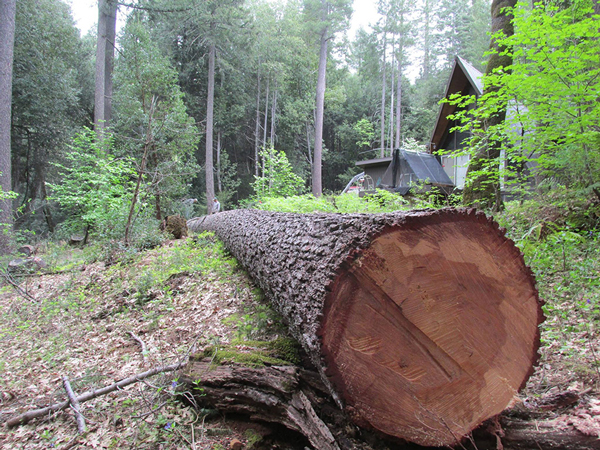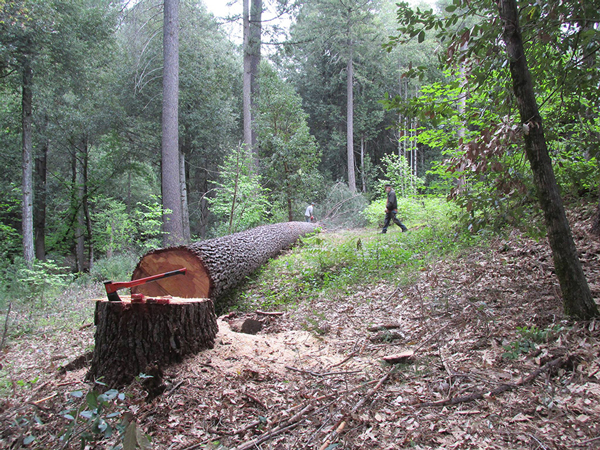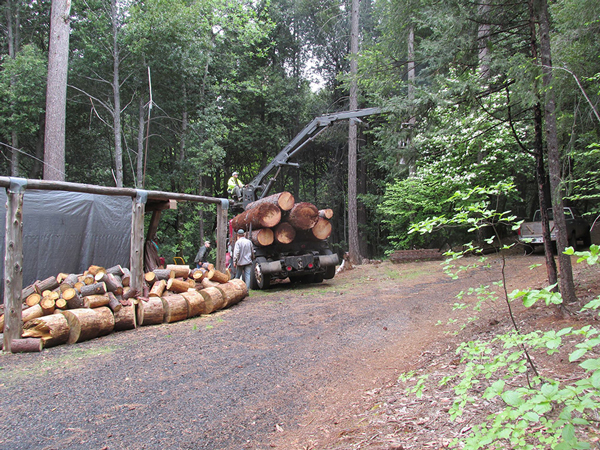 ---
Shelley Furgason
These are great! I'm feeling very envious right now looking at all of those beautiful trees…everywhere 😉
Darcy Stoddard
I know pinch, pinch, I've been dreaming of living in the mountains all my life. Probably from the movies like snow white, Hidie and such. We always lived on a boulevard, but this opportunity didn't come easy, we had to be bums out of our home then, it dangled temptation in front of us! And because this cabin was already being taken back by the forest, no water, no electricity, no phone….outhouse one room and then twins, by then age 13 LOL!
Shelley Furgason
OH WOW! that's fantastic to know.
Darcy Stoddard
So the tree guy's official markings made the tree 130 yrs and it was probably a seedling in 1890 smile emoticon what a great job at falling it too, even our dogwood tree survived! I was way across the property and still could feel the ground move when it landed. I think the trees are now going to go through a process called stump grinding, but I think they might have to be cut up first! I can't believe how big the trees are here, it's crazy!
Shelley Furgason
Clear across the property that must have been intense! I'm envisioning in my mind the sounds and smells and then yes that BAM! The ground must have shaken when the trees fell!
Darcy Stoddard
Even all the birds stopped chirping it was a silence after the crash. Just think your next 2×4 could have come from this mamma!
Bill wants to count the rings, But in drought years the rings are real close together and it appears that she went through a few of them, so it'll be a very big challenge.
Shelley Furgason
Damn that's dramatic!
Darcy Stoddard
LOL ya do whatcha gotta do right?
Shelley Furgason
Then were you aware of a settling and everything in the forest going'…ok..birds start singing again? 😉
everything in the forest is like FUCK!….then..ok just one of the trees again ;-(
Darcy Stoddard
oh ya we all knew and yes birds and frogs then again picked up where they left off, after all it's Spring time! LOL
Darcy Stoddard
oh god the gauges from that heavy trees dragging the ground are so deep, and we are procrastinating to try to level it back out, so I suggested filling it with water and calling it a moat LOL!
Shelley Furgason
LMAO! too funny that's just what you need for your castle sure!
Shelley Furgason
Yes! Beautiful…I'm really stoned right now…with a big smile on my face as I live vicariously through you in this minute 😉
Darcy Stoddard
LOL puff
Darcy Stoddard
oh and the Robins are always happy when we dig up the dirt they couldn't wait to investigate LOL
Shelley Furgason
Pictures!!
Darcy Stoddard
Oh o,k, I'll take pics of my scared yard… BRB
---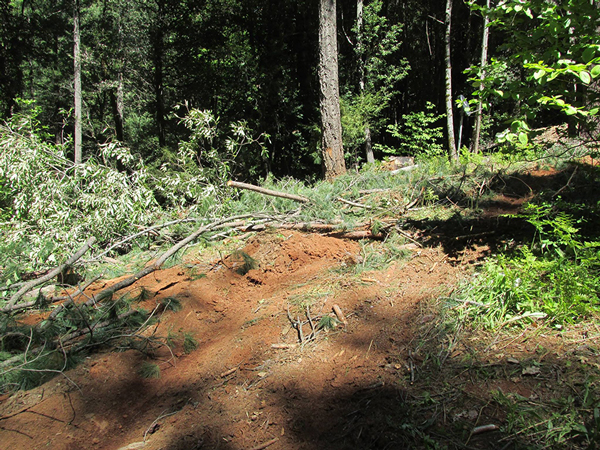 ---
Shelley Furgason
Yep…gottta tell the aftermath story.
Oh yeah…its gone! …So now do you have firewood almost forever?
Darcy Stoddard
No most of it was taken to the mill, we only get the branches and wastes to clean up!
Darcy Stoddard
Time to go feed the fish, yes they are still in the garage, thought we'd have a liner for the pond by now. But no….the pond decided to be a huge algae farm! I checked out the type and found out that append removal, they spawn, so it's an endless cycle so first we have to kill it!
Now I'm ck'n organic solutions
Shelley Furgason
oh wow wow wow! That's right! I forgot about the fish! all this time they've still been in the garage in those tanks huh? We gotta share that story too 😉
Darcy Stoddard
Carol said she wished Trees could talk I told her they do! Oh she moaned all the way down and fought a great fight because they cut for a long time then had to pound on it hard adding wedges, finally breaking with only 3″ of tree center left.
---