Medicinal Massage
"The Herbal" is a cloth soaked well in an herbal tea, such as, Hemp-EaZe Embrace Bath Tea.
The hot steam from this is used for treatment of traditional medicine.
Then Compress the painful area and sprains with heated tea soaked cloth. symptoms Improve, with the healing
medicinal properties.
People have used "herbal compress" since ancient times to the present.
They are often used in conjunction with massage therapy, such as Hemp-EaZe Massage oil, or Therapy Cream.
Thai massage is done after the compression on the body in the heat of the Compress.
With the increased capillary permeability and a hot herbal soak into the body.
It also helps stretch the fascia tissue to reduce jamming of the joints.
Reduce muscle spasms, reduce pain, reduce and swelling that occurred joints, ligaments and muscles
and improves blood circulation.
The proprietary blend of herbs, in the Hemp-formula To be used in conjunction with a compress of massage;
Help relieve pain, swelling and inflammation of muscles, tendons, joints, allowing better circulation of blood. And relieve
stress. Making sleep better.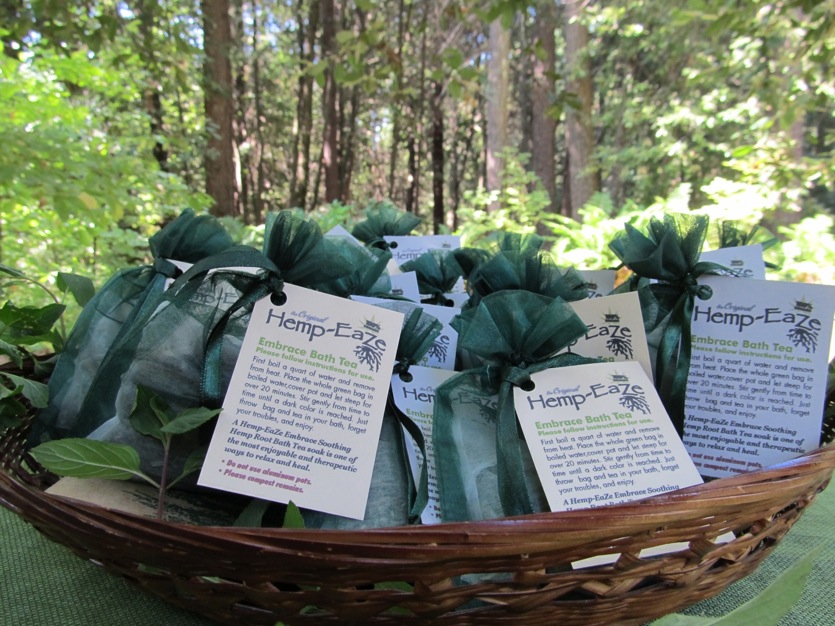 Hemp-Eaze™ Embrace Bath Tea 3 PK.
Now you can Embrace your whole body with the healing benefits of Hemp-Eaze™.
It's one of the most enjoyable and therapeutic ways to relax, heal sore muscles and soothe your skin. Hemp-Eaze™
Embrace Herbal Bath Tea will tantalize your senses.
Made with the raw cut herbs of the Famous Hemp-Eaze™ Healing Formula.
3 Herbal Bath Tea Bags in a set – GOOD FOR THREE BATHS.
http://www.tierrasolfarm.com/Hemp-Eaze-Embrace-Bath-Tea-3-PK-401.htm
My Tai Massage Therapist's has suggested the following;
To use:
How to Compress patients. The hot towel compress. Raised from the mouth of the pot.Tap the under side to
compress the test temperature.
test until compress to cooldown.Then compress along life.
Then press the desired area.to compress it cools down.
Be careful with patients with skin ulcers. Patients may shock or surprise. When heated cloth is placed soon. I asked to
see it.Then slow down. If not,take a hot towel out.
Prohibitions or restrictions on the use of compress. Do not use a hot compress. Use a soft towel or minor skin injuries.
Patients with diabetes or paralyzed children, the elderly, maybe to slow response to heat.
Don't use heat for inflammation or swelling in the first 24 hours because it may become more swollen.
Should compress with cold water.or ice pack should be left on, replacing with cold every 5 minutes.
Storage Cold Compress at one time. Can be stored for 3-5 days, if you can keep it refrigerated for 7 days.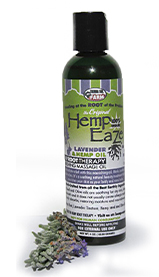 Hemp-EaZe massage oil used for Tired, aching muscles get immediate relief with this nourishing oil.
Works on deep tissue and bone aches.
It's a soothing natural beauty treatment that deeply nourishes your skin as your body and mind relax.
The organic and handcrafted hemp root-lavender extract provides a soothing layer of warmth that unwinds your taxed
and tight muscles to relieve stress.
Hemp Seed and Olive oils are soothing for dry skin,leaving your skin silky smooth and these oils easily  absorbed by your skin, restoring moisture and nourishment.
Hemp-EaZe massage oil is Packed with omegas ,3, 6, & 9, from hempseed oil that help nourish, soften and tone
your skin.
Essential oils of lavender  calm your mind while your skin soaks in soothing nourishment and your muscles get some
potent and well-deserved replenishment.
With body and mind nourished and relaxed, there's no more room for tight, aching muscles in your naturally beautiful
being.