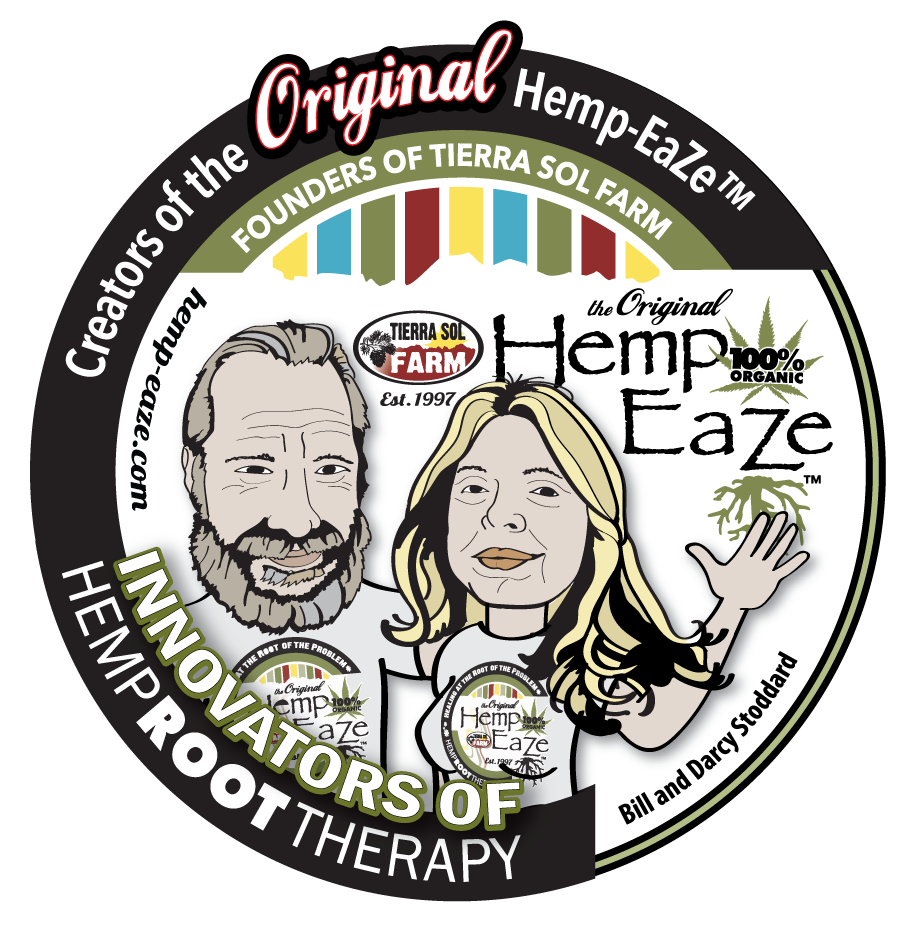 We continue this healing journey with the creation of the Hemp-EaZe™ Hemp ROOT and Honey Deep Healing Body Butter.
We have been able to keep branching out and reaching more people to help because of the many positive testimonials that our happy customers continue to give us. Over the years and to this day, people share their stories and help others gain confidence to try a sample. These are just a few.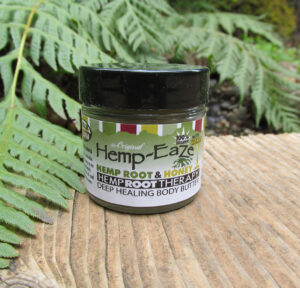 healing extremely well 05/19/2018
happened to order the hemp root & honey just to have it on hand. You will not believe that within a day or two of receiving it I got a boil on my leg. I had one when I was about 12 yrs. old (some 40 yrs. ago) and remembered it was extremely painful and had to go to the doctor and have it lanced. Well this one was humongous. I purchased an over the counter "drawing out salve" and used it during the night for 3 nights. After that I thought about using the hemp root. Well it has worked tremendously well. That boil has slowly gone down each day and with no pain. I have not had to go to the doctor and it does not even appear that it will leave a scar. It is healing extremely well.
a customer for life! 04/23/2018
I just ordered my second batch of stuff from you and I just had to add an email thanking you for making the Hemp-Eaze™ Hemp Root And Honey Deep Healing Body Butter. It is the only thing I have found to really work on my face and manage my acne, Rosacea, sunburn, chapped skin from colds (kleenex) or wind etc etc.. AMAZING! Thank you, thank you, thank you! You have a customer for life!
Helped with the pain 02/09/2018
I have a DVT in my arm for possibly 5yrs now n it started with a lil pain n just rubbed the hemp root deep healing honey body butter that it took the pain away n it was when I didn't know where my hemp root deep healing honey body butter n the pain was excruciating pain It really helped
The Best Balm Ever 12/19/2017
I was introduced to Hemp-Eaze and my life changed for the better. I started with the Hemp Root and Honey Healing Body Butter… The itching stopped as soon as I applied it and within days the swelling was nearly diminished. As happy as I was with just these 2 factors, after just about a week of use, I noticed that my sores were finally healing!!! AND I was finally able to sleep again!!! Since then I've used it to take care of everything from bug bites to headaches to bruises… I also used it on my newborn granddaughter's lips when she was first born in March and her little lips are so soft and sweet and she has never experienced chapped or peeling lips thanks to Hemp-Eaze. I also quickly applied it each time her tiny fingernails scratched her face… now at 3 months old, she does not have even one tiny scratch scar!!! Thanks to you and what you've done with this miraculous plant!!!
Great for pain 11/28/2017
I have not needed to use it lately for my hand because it hasn't been too dry and flakey (it sometimes calms down a bit and it could be that the hemp -eaze calmed it down). I have continued to use it for a sore knee and a few bites. If my hand flares up again, I will
be using a glove after I apply the hemp-eaze.
Great for everything 10/19/2017
I could go on and on about what it helps…sunburns, rashes, insect bites, inflammation, staph infections, pain, etc… I even used the Honey Butter on a toothache and it wiped it out. It's good stuff.
Healed my neck operation 10/02/2017
I used that stuff after my neck operation for healing of the wound,it worked unbelievable!!
Spread the word 09/18/2017
My friend said, "I have it in my medicine cabinet…works on tons of stuff" I agree
Heals Burns 08/30/2017
Hemp ease is wonderful i got burnt and it was second degree and i used hemp ease and it is gone now just a light scar
Wonderful 08/07/2017
Thank you for the wonderful healing cream you came up with. I got this cream long time ago at the Chico World Music Festival about three years ago when I was performing in Chico and it's been so helpful for me. And I have been promoting it within my friends and my clients and all of them have been ordering it from your website. And all of them are proud of it. I'm a personal trainer and musician. Thank you so much! Keep up the good work.
the healing benefits of Hemp Root 06/02/2017
Darcy makes great amazing products and is a wonderful human being. She infuses real LOVE and HEALING ENERGY into everything she does. A fabulous woman with a genuine desire to bring the healing benefits of Hemp Root to anyone who will listen.
very grateful 05/18/2017
Guys! Was so super excited to be able to purchase the honey balm in a large size! I can't use anything else as a daily moisturizer now! It helps so much with acne. My best friend swears it helps with her chronic stye infections, she hasn't found anything else that keeps them from coming back. So very grateful to have stumbled upon your incredible products.
The Best 01/18/2017
Everyone single person alive should have at least 1 jar in their house.
Great Healing 10/18/2016
Thanks for providing such wonderful stuff! Your Balm has gotten me through some nasty injuries
Love – EVERYTHING Hemp-Eaze 09/28/2016
If you haven't purchased any of these products, YET, you don't know what you are missing….Love, Love – EVERYTHING Hemp-Eaze
Many Uses! 07/14/2016
I'm a self proclaimed, unpaid spokesperson for this product!! I use it for all kinds of migraine pain, muscle aches, brusies and booboos! My mom uses it for arthritis pain, a friend of mine used it to quickly heal open sores on her feet and legs from diabetes… try it for yourself for one of a hundred different reasons, but mostly because Darcy, the maker of these products, is just plain awesome! 😉
(If you decide to try it out for yourself, let Darcy know that I sent ya
Keep it handy 05/11/2016
Hemp-EaZe Heals for sure. My son scraped up both palms so bad the skin was all tore up pretty deep. It was scary looking. I put hemp eaze on his hands and wrapped them in gauze. The next day I though for sure he would need a doctor or it would be infected. But no, it was already starting to heal dramatically, it was quite amazing. And no scares, no infection or stitches. No home should be without this.
---