We continue this healing journey with the creation of the Original Hemp-EaZe™ Baby & Me Products.
We have been able to keep branching out and reaching more people to help because of the many positive testimonials that our happy customers continue to give us. Over the years and to this day, people share their stories and help others gain confidence to try a sample. These are just a few.
Hemp-EaZe™ Baby & Me Salve and Spray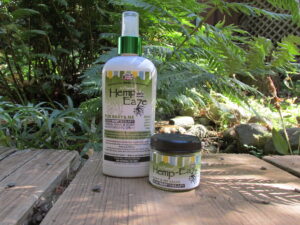 Baby & Me Salve reviews –
healed fast  01/09/2018
We love the baby and me salve. My daughter was born in January. She's not had a case of diaper rash thanks to thins product. At the first signs of irritation we use the salve and within 24 hours the rash is gone.
wonderful for burns 12/10/2017
I gave hemp & honey & baby salve creme to a lady whos son had sustained burns due to hot noodles. This has healed him with little to no scarring.The doctors are amazed saying he would have to wear foil for 3 years to stops the suns UV rays affecting his wounds.Thank you Hemp EaZe.Blessings & NAMASTE from down under
Great for MY CHRONIC PAIN SPOTS   10/21/2017
GOOD MORNING EVERYONE,IT IS COLD AND HAVE SNOW FLURRIES HERE IN BEAUTIFUL COLORADO,,,,,OH MISS DARCY,I WOULD LIKE TO SAY THANK YOU SO VERY MUCH FOR THE SALVE.I GOT IT ON THURSDAY I TOOK A HOT SHOWER THEN I PUT ON HEMP-EAZE ON MY CHRONIC PAIN SPOTS AND I WAS PAIN FREE IN A MATTER OF SECONDS …..THANK YOU DARCY AND HEMP EAZE ,,,,,LOVE YOU AND HEMP-EAZE ROCKS IN MY HOUSEHOLD
wonderfully healing 07/11/2017
My daughter used Hemp EaZe on my grandson's circumcision, no swelling no redness was gone in a couple of days. This stuff is awesome!
Great for eczema  04/15/2017
My son's eczema is so bad right now and the only thing he let's me put on him is hempEaZe .. he literally screams and freaks out with anything else but the hemp EaZe soothes and doesn't burn or sting his skin .. it really helps hydrate and absorbs into the skin and really helps his itch
Amazing for Diaper Rash! 02/19/2017
My partner and I love Hemp-EaZe so much that we fight over the jar. I used it on my daughter's diaper rash, and it went away in an hour! I'm telling everyone about this great product.
No Stretch Marks! 10/18/2016
It was awesome for me – no stretch marks during pregnancy and that's all I used!
Thumbs up! 07/18/2016
Simply the best ointment to have in your medicine cupboard !
Love this!  01/13/2016
How did I ever go almost 87 years without it! It helps my scoliosis and osteoarthritis SO MUCH! I am hooked!
‪Hemp-Eaze is the better way‬  10/18/2015
when you need a salve that really helps‬ and you want to take care of your self‬
‪Hemp-Eaze is the better way‬ to stay on top of every day.‬
We love your salve!  07/31/2014
here's a product review shared to me by Linda.
My twins never have diaper rash now that I've used your salve. There's a pleasant natural scent
I wish it came in bigger jars.
It's wonderfully moisturizing! comments a customer   07/31/2014
Rummy
the Baby & Me Salve is perfect. Just a thin layer of it on the face at night and you are good to go. It will leave you moisturized with a nice glow the next day with very little need for a day time moisturizer. Of course, that's just from my experience.
You will find the Hemp-EaZe™ Baby & Me salve here,
 https://tierrasolfarm.com/shop?olsPage=products%2Fbaby-me-salve&page=2
Hemp-EaZe Baby & Me First Aid Spray reviews –
For Everyone! 0129/2018
the thing is, it's not just for Baby&Me…everyone can benefit from this. Formulated gentle enough for the little ones, and strong enough for the big ones…healthy hempy human healing, Hemp-Eaze makes me HAPPY!
I absolutely LOVE that product and use it every day. 10/18/2017
Try it!
I LOVE THEM ALL.  09/18/2017
BEST products you will Ever use….Try i t, you'll be hooked. I especially LOVE the Baby and Me Spray with Lavender. I've bought ALL of these products, except the Bath Tea, and it's probably the product that I could use the most. Anyways, I LOVE THEM ALL.
Love it!  07/12/2016
This is my FAVORITE product. I Spray the Hemp-EaZe™ Baby & Me Spray on ME, from my head to my toes….Love the Smell….‬Men like this spray too. Our Contractor Friend Ken said; The boys and I use this body spray at the construction site. We spritz it on scrapes and bruises. Stops bleeding. Great for sunburn too. just shake, spray, and done.
Great for rehydrating in the summer!  07/31/2014
Shelley F. Hey there folks, I use the Baby & Me Spray in the hot dry summer! Spray it on your skin and it's cooling and makes your skin feel like it has a drink of water too! It's fabulous!
Because it FEELS right  07/31/2014
Laura Dinsmore Denney
I've been spritzing my skin with the baby Hemp Eaze because it just feels right.
You will find Hemp-EaZe™ Baby & Me First Aid Spray here,
https://tierrasolfarm.com/shop?olsPage=products%2F1nj6bo3wdu&page=2
---